Share Your Bee Scale Data to Support Your Beekeeping Community or Promote Your Commercial Activities
Common use of data has brought countless advancements to many areas of our lives, but up until now, it has been limited in the world of beekeeping. BeeScales.io brings ground-breaking changes to the beekeeping community by offering an innovative bee scale with an option to quickly and easily share important data on a dedicated website.
This brings amazing opportunities to beekeepers and beekeeping societies:
Connect with the beekeeping community,
Share best practices and locations to achieve the best results,
Monitor beehives at all times and get notifications about important parameters,
Promote knowledge and support commercial activities by sharing valuable data with customers, fellow beekeepers or business partners (on our public website, on your own website, on big screens at events or in stores),
Option to connect video to provide live stream from beehives and offer a complete picture of your beehive
Start using BeeScales.io to improve your beekeeping experience and contribute to the beekeeping society.
Contact Us for More Information.
Start Improving Your Beekeeping Community Today!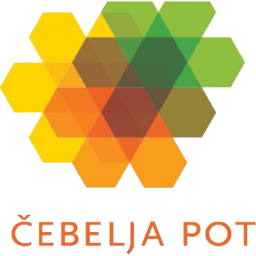 The Amazing Story of the Bee Path in Ljubljana
The Bee Path in Ljubljana is one of the most interesting and amazing stories on beekeeping and sharing information with other beekeepers. The path connects a number of bee hives, located at different spots all around the city (including some important landmarks and buildings, such as Cankarjev dom, A1, Atlantis, Tivoli…).
A small local project that has grown into an international community has the power to introduce beekeeping to general public as well as provide a valuable resource for the beekeeping community. The beekeepers that participate in the Bee Path use our BeeScales.io scales and share the info they collect from their beehives.
All data is publicly displayed at https://public.beescales.io/cebeljapot, enabling all beekeeping enthusiasts to see how their colleagues in the area are doing. Thanks to the information they receive, they are able to provide even better care for their own bees and easily compare their results.
Want to Start a Story Just Like This One Yourself?
You can! If you are a member of a beekeepers club or association, you can easily create a similar bee path and improve the beekeeping results of your entire community. All you have to do is equip all your members with a bee hive scale, share the information and enjoy watching your community grow and develop over time.
You can share the data via e-mail or even set up a website that features all the information from the bee scales in the area. This is also a great way to promote your beekeepers club or association to general public and all other interested parties.
If some of the beekeepers in your area are already collecting their own data, you can include those information as well and create a comprehensive overview of all beekeeping activities in the area.
Contact Us for More Information on How to Take the First Step to Creating Your Bee Path.
Our award-winning BeeScales.io is an innovative bee scale that features automatic hourly weight measurements and updates, enables remote monitoring of your bee hives via mobile app and website, and is solar-powered to ensure continuous autonomy. It helps you provide your bees with a stress-free environment, immediately sends you an alarm when there's a problem in the bee hive, and enables you to always keep track of the conditions in and around your bee hive
Learn More about the BeeScales.io and All Its Benefits and Find Out How It Can Improve Your Beekeeping
A model set-up of a bee scale
Presentation of the bee scale